Homes for Sale in Bucks County, PA
Bucks County, PA Real Estate
Welcome to Bucks County, PA
Real Estate for Sale in Bucks County, PA
Bucks County located approximately 25 miles northeast of Philadelphia is a lush countryside, rich in history, culture, fine dining and shopping. Providing natural scenery, farmland and working farms, parks and more. Bucks County is famous for their covered bridges and is home to ten that are still open to traffic. No matter your desire for a home from a modest condominium to a palatial estate, Bucks County is sure to have what you are looking for!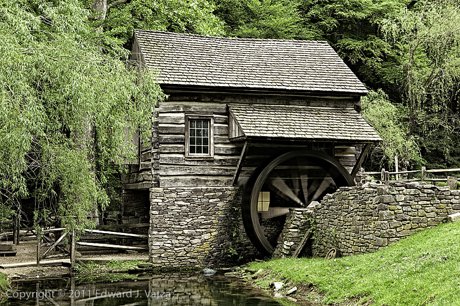 Education in Bucks County, PA
Bucks county is divided into 13 public school districts and is home to 5 colleges and universities; Bucks County Community College, Delaware Valley University, Cairn University, Holy Family University and La Salle University both located in Newtown.
Things to do in Bucks County, PA
There are 6 state parks; Delaware Canal State Park, Neshaminy State Park, Nockamixon State Park, Ralph Stover State Park, Tyler State Park and 10 county parks totaling approximately 7,500 acres of county and state park land for fishing, boating, hunting, hiking, horseback riding and more, and nearly 1,000 campsites. Popular attractions in Bucks county include the shops and studios of New Hope which offers elegant art galleries, unique shops, over 30 restaurants and bed & breakfasts. Peddler's Village, named one of "America's Favorite Towns" by Travel + Leisure, located in Lahaska is a 42-acre shopping district with more than 60 one-of-a-kind specialty shops, including a spa and winery. Hosting events throughout the year such as, the Giggleberry Fair, scarecrow festivals, the strawberry festival and the most enchanted is the Christmas Festival. Visit Washington Crossing Historic Park and see where George Washington crossed the Delaware River or take the kids to Sesame Place the only theme park in the United States dedicated to the television show Sesame Street. Bucks county is bursting with farmers markets and flea markets retailing fresh produce, clothing, crafts, antiques, accessories, Amish meats, baked goods, seasonal flowers and more. Stop by Rice's Market near Lahaska on Tuesday mornings or the Quakertown Farmer's Market on weekends.
Travel and Vacationing in Bucks County, PA
Bucks county is serviced by Southeastern Pennsylvania Transportation Authority (SEPTA) and Amtrak. Railway stations include service to Philadelphia, Harrisburg and the northeast rail corridor. Philadelphia is approximately 40 minutes away by car. You can travel to Baltimore, Washington D.C. and New York City in about two hours by car or train. In an hour you can be in Amish country in Lancaster for shoefly pie and some outlet shopping. In the summer, Delaware beaches and the New Jersey shore are about two hours away. Interested in skiing, snowboarding, ziplining, fishing, or canoeing; then head 2 hours north to the Poconos.
Shopping in Bucks County, PA
Whether you are looking for the traditional shopping mall, farmers market, or open-air shopping, unique shopping, specialty shopping, antiquing, Bucks county has it all. For your more traditional shopping, visit the Neshaminy Mall or Oxford Valley Mall. Visit Doylestown and stop in Bella's Boutique, a one of a kind boutique to find unique clothing, jewelry and more or take a look at Moravian Pottery and Tile Works which is a working history museum for gorgeous handmade tiles. Enjoy a day in Newtown considered by Yahoo! Travel, the "coolest small town in the nation" and enjoy gourmet olive oils and balsamic vinegars' on tap a The Tubby Olive or pick up a pair of jeans at Love Your Jeans. Head into Warrington to the Shops at Valley Square for a unique open-air shopping experience with over 35 stores, restaurants and amenities.
Restaurants in Bucks County, PA
Looking for creative American small plates like tea-glazed spare ribs dine at Honey, located in Doylestown an intimate, homey bistro or close by is Slate Bleu offering French brasserie such as finely minced salmon tartare sparks with capers and preserved lemon. Charcoal BYOB calls home in Yardley and is open for breakfast, lunch and dinner. However, it is the dinner menu receiving all the local buzz offering dishes such as, the Yardley Hot Chicken, griggstown fried chicken, cayenne caramel, baby lettuces, bread & butter-pickles. Blue Sage Vegetarian Grill is in Southampton and a must try is their chicken & waffles a Parmesan herb waffle, hen of the wood, oyster and shiitake mushrooms and pearl onions roasted in carrot jus. Served with fennel butter and black mission fig maple. Perkasie has the top restaurant Maize where the menu changes weekly and everything is made from scratch using only locally grown items.
List of films and television shows shot in Bucks County, PA
Producers and directors are also attracted to the rolling hills, lushest backdrop and cultural diversity of Bucks county. Recent notable filming's are:
"Untouchable" with Nicole Kidman and Kevin Hart: The Black Bass Hotel
"Four Weddings" (TLC): Pen Ryn Mansion and Fonthill Castle
"My Fair Wedding" with David Tutera (WE TV): Pearl S. Buck House
"Safe" with Jason Statham: PARX Casino
"Signs," M. Night Shyamalan: Newtown
"Restaurant Impossible" (Food Network): Mamma D's, Pipersville
"House Hunters" (HGTV): Langhorne and Doylestown
"Weird Travels" (Travel Channel): Ringing Rocks Park
"Lady in the Water," M. Night Shyamalan: Levittown
"Perils of Pauline," which included a scene filmed on the New Hope & Ivyland Railroad!